Explore the best things to do
In La Fortuna


Where? We pick you at your hostel in Arenal
Uncover the wonders of Arenal with our captivating volcano hike, an experience designed to immerse you in the natural beauty of Costa Rica. Ascend the trails of the iconic Arenal Volcano guided by our knowledgeable experts, who share insights into its geological marvels, vibrant rainforest biodiversity, and local cultural significance.
Safety is paramount, and our guides not only navigate with expertise but also share valuable insights into the volcano's behavior. Join us for a secure, educational, and unforgettable journey into the heart of Arenal's natural wonders. Book your Arenal volcano hike today and let us be your guides in this extraordinary Costa Rican adventure.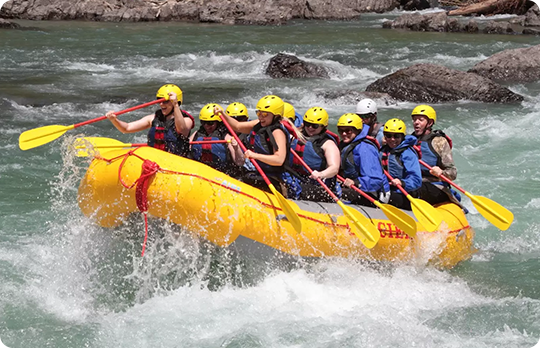 Where? We pick you at your hostel in Arenal
Rio Celeste Tour from La Fortuna
where the pristine beauty of Costa Rica's natural wonders comes to life. Our guided expedition promises an immersive experience, revealing the turquoise brilliance of the Rio Celeste, nestled within the lush confines of the Tenorio Volcano National Park.
As you traverse the well-maintained trails, our expert guides unveil the geological and ecological marvels that make Rio Celeste a must-see destination. Witness the enchanting convergence of two rivers, marvel at the breathtaking waterfall, and discover the unique flora and fauna that call this tropical paradise home.
Safety is our priority, and our knowledgeable guides ensure a secure and educational journey. Immerse yourself in the magical landscapes of Rio Celeste, where every step is a discovery. Book your Rio Celeste tour today and let us be your guides to the extraordinary natural beauty that defines Costa Rica's rich biodiversity.
Combine Rafting and Transportation
Combine our rafting tour with some of the best yours destinations of costa rica like tamarindo,manuel antonio,arenal or san jose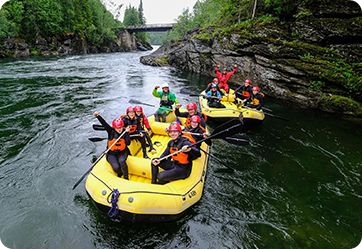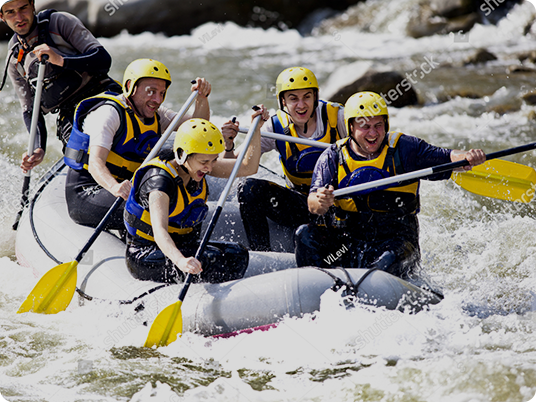 Where? We pick you at your hostel in Arenal
unforgettable safari float by raft in La Fortuna with our expert-guided tour. Glide down the gentle currents of the river, surrounded by the lush landscapes and diverse wildlife of Costa Rica. Our safari float offers a unique perspective to witness the natural beauty of La Fortuna, combining relaxation with the thrill of spotting exotic flora and fauna.
As you leisurely navigate the waterways, our knowledgeable guides provide insights into the rich biodiversity, ensuring a captivating and educational experience. The safari float is designed for all ages, making it a perfect family adventure.
Join us for a serene yet exciting journey, where every moment unveils the enchanting wonders of La Fortuna. Book your safari float by raft today and let us be your gateway to the tranquility and natural splendor that define Costa Rica's vibrant ecosystem.
The best time to hike the volcano would be in the after – noon to combine with your hot springs of preferences.
What is the best rafting option in La Fortuna?
How to find the best tours in La Fortuna
If you have any inquiries, feedback and concerns, we are all ears. Talk to us. Kindly fill the following form to send us a Message.