are you ready for the Best
Rafting tour in Arenal


Where? We pick you at your Hotel in Arenal
Rafting Tour, Class II III
Embark on an unforgettable adventure with our Class II and III rafting tour, offering an exceptional blend of nature and adrenaline in the heart of La Fortuna, Costa Rica. This thrilling experience stands as one of the best rafting adventures In Arenal, seamlessly combining the beauty of nature with the excitement of navigating Class II and III rapids.
Discover the pristine waterways of La Fortuna region as you paddle through lush rainforests, surrounded by diverse flora and fauna. Our expert guides ensure a safe and exhilarating journey, making this rafting tour suitable for all levels of experience. This isn't just a white-water excursion – it's a chance to immerse yourself in Costa Rica's breathtaking landscapes.
As you navigate the rapids, take in the majestic views of Arenal Volcano and the Arenal National Park, adding a scenic touch to your adrenaline-filled escapade. Book your Class II and III rafting tour now and elevate your La Fortuna experience with a perfect harmony of nature and adventure."
Rafting Tour, Class III and IV
Embark on an adrenaline-fueled Class III and IV white-water rafting tour, a top-tier experience for those seeking an extreme river adventure in Costa Rica. Our thrilling rafting expedition promises an exhilarating ride through challenging rapids, making it the ultimate choice for adventure enthusiasts.
If you're in pursuit of an adrenaline-packed river rafting escapade, our Class III and IV tour is the perfect pick. Navigate through nearly non-stop white water, paddling your way down challenging rapids for an intense and unforgettable journey.
Our expert guides ensure a safe yet heart-pounding adventure, making this tour suitable for those craving the thrill of Class III and IV rapids. Brace yourself for an immersive experience in the heart of La Fortuna, Costa Rica, surrounded by lush landscapes and breathtaking scenery.
Book your Class III and IV rafting tour now and quench your thirst for extreme adventure. Elevate your Costa Rican escapade with the excitement of challenging rapids, creating memories that will last a lifetime. Don't miss out on the ultimate white-water rafting experience in La Fortuna!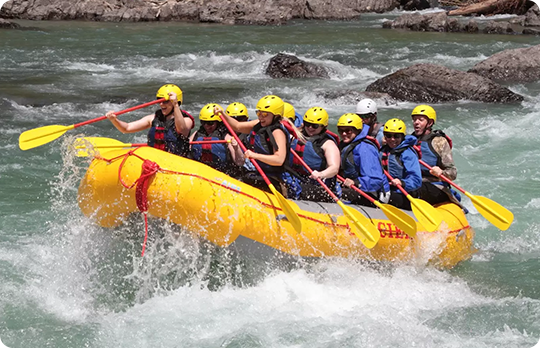 Where? We pick you at your Hotel in Arenal
La Fortuna is one of the Most Popular Destinations of CostRica for Tourist Attractions and This We Have Taken Full Advanatge of.
It Offers Several Sights and Breathtaking Activities for Groups or Families.
You can visit Tabacon hot springs,fly through the sky with a canopy zip line tour, rappel down waterfalls, swim at La Fortuna Waterfall,walk in Arenal National Park or hourseback riding to the Arenal Volcano and many more other things that tourists & locals find interesting. However, the rafting tour is one of the most exciting activities in La Fortuna you can ever be involved in the town.
With close proximity to rivers such as Sarapiqul and Toro, you are set for exciting times white water rafting in Costa Rica.
All La Fortuna Rafting Tours include the following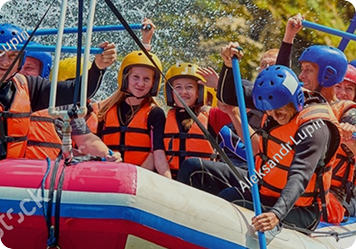 If you have any inquiries, feedback and concerns, we are all ears. Talk to us. Kindly fill the following form to send us a Message.